Some of our recent and ongoing projects include:
Pfizer project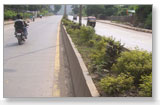 MUIP project (JVLR to GMLR)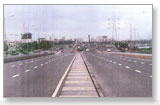 GL Constructions (formerly Gordhandas Lachhmandas), has focused on development of road infrastructure since the last 45 years.

It provides a comprehensive range of road development solutions, including highways, city roads, flyovers, internal society roads, and airport roads.

GL Constructions has worked with the top construction companies in India and in projects ranging from residential complexes to highways.


Tel:
+91-22-28395099, +91-22-28239368
Telefax:
+91-22-28395107
Email:
glc_pvtltd @ hotmail.com
Address:
304, 'Gokul Arcade B',
Subhash Road,
Near Garware,
Vile Parle (E),
Mumbai 400057.
India.